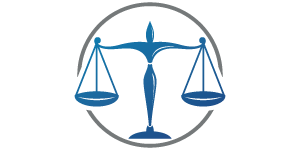 Welcome to the Law Office of Caprice R. Itagaki. We are a full-service law firm representing a wide variety of Hawaii businesses. We represent a wide variety of Hawaii business owners in many different industries including restaurants and bars, automotive, transportation, construction, entertainment, medical practices, real estate, education, design services, and many others. We essentially serve as outside general counsel for our clients, and we are ready to assist them with any business-related matter which may arise. Please contact us now for an initial consultation.

Our Vision
Choosing a lawyer or facing the legal system can be overwhelming. Let us help you. We aim to make the legal process as comfortable as possible for you. We will explain the legal procedure to you from beginning to end and will make every effort to answer all of your questions. Whether you need help with starting a new business, negotiating an operating agreement with your business partner, buying or selling a business, negotiating your commercial lease, or getting an employment agreement in place with your staff, we are here to serve you.

Please contact us to set up an initial consultation. We will perform a full client intake process, including information gathering, initial document review, and provide you with a detailed explanation as to your legal options tailored to your concerns. Initial consultations are generally 1 hour long, but can be adjusted if necessary. It is recommended that you bring all relevant case information and documents to the initial consultation to maximize use of this time. If you are unable to come to our office for a meeting, we are happy to set up a telephone consultation or a virtual meeting to accommodate your needs.

Attorney fees are generally billed according to your legal matter but can be adjusted based upon your specific legal needs. Do not let attorney's fees stop you from seeking legal help! There are many payment options available to accommodate your financial concerns and we are happy to discuss these options with you so we can find a solution to best suit your needs. Many legal matters have strict timing deadlines for pursuing or defending a claim, so don't wait!

We look forward to meeting you!
Contact Us